What is DENIS@home?
More than 17 million people die each year of cardiovascular diseases (CVDs). That represents 31% of all global deaths, making these diseases the leading cause of death worldwide. Can you help us investigate it?
By join DENIS@home you will donate the iddle times of your computer to develop and simulate mathematical models that investigate the heart. You only need to download and run a free program on your computer.
Electrophysiological models are a powerful tool to study the electrical activity of cardiac cells under normal or pathological conditions. These models can also help predict the effects of drugs in the heart. These models are complex and it's neccessary to simulate them many times (varying the conditions or model parameters). For this reason, researchers in this field usually require high computational power. We have created DENIS@home as a simulation infrastructure to help researchers. Will you help us?
Join DENIS@home
Already joined? Log in.
User of the Day


Elektra*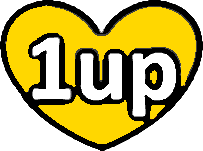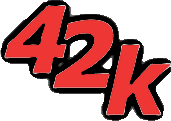 Mein irdischer Name ist Jennifer Michaela. Ich habe mich schon vor einiger Zeit reinkarniert und in der unmittelbaren Nachbarschaft von Heidelberg...
News
University network maintenance // Mantenimiento en la red de la universidad
Dear volunteers,
The IT department has notified us that tomorrow, starting at 3:00 p.m. (CEST), maintenance work will be carried out on the university network. It is possible that from that moment on there will be problems accessing DENIS.

Sorry for any inconvenience this may cause.

Best,
Jesús.

========================================

Estimados voluntarios:
El departamento de Sistemas de Información nos ha avisado de que mañana, a partir de las 15:00 (CEST), se realizarán trabajos de mantenimiento en la red de la universidad. Es posible que a partir de ese momento haya problemas de acceso a denis.

Disculpad las molestias que pueda genera.

Un saludo,
Jesús.
30 Aug 2023, 18:15:53 UTC · Discuss

---
Reduction in the number of tasks during the month of August // Reducción en el número de tareas durante el mes de agosto
Dear volunteers,
We are approaching the month of August in which the university rests for vacations. While we may not stop completely, the number of tasks available this month will be fewer. Our attention to the state of the server will be reduced, so we do not want to take the risk of saturating it.

Between the 20th to 28th the stop of new tasks will be total, resuming normal activity from the 29th or 30th.

I take this opportunity to tell you that the different variations of the optimization are continuing, in some cases it seems that we could obtain better results, but we are going to be cautious, when they are finished we will inform you of the final result.

Good summer everyone.

All the best,
Jesus.

============================================================================================================


Estimados voluntarios,
Nos acercamos al mes de agosto en el que en la universidad descansamos por vacaciones. Si bien es posible que no nos detengamos del todo, el número de tareas disponibles en este mes será menor. Nuestra atención al estado del servidor se verá reducida por lo que no queremos asumir el riesgo de saturarlo.

Entre los días 20 a al 28 la parada de nuevas tareas será total, retomandose a partir del día 29 o 30 la actividad normal.

Aprovecho para indicaros que las diferentes variaciones de la optimización siguen su curso, en algunos de los casos parece que podemos obtener mejores resultados, pero vamos a ser cautos, cuando hayan concluido os informaremos del resultado final.

Buen verano a todos.

Un saludo,
Jesús.
28 Jul 2023, 7:57:13 UTC · Discuss

---
Results and new simulations // Resultados y nuevas simulaciones
Dear volunteers,
I am writing to update you on how the project is going and the results we are obtaining.

First of all, the optimization of the new model we are developing has already finished (the first one we released). Unfortunately the results have not been as expected. The optimization has worked very well and many markers have been improved, but one of the model issues that we are trying to fix has reappeared after the optimization. We think we understand where the problem is coming from and why it seemed like we fixed it, but really didn't. If we are right, this will require rethinking the model and starting over. Before starting again, we are testing various optimization settings to try to optimize the model without getting to the point where the problem reappears. We're not sure if it will work (this is science), but before we have to start over, we want to test this option.

On the other hand, some of you have already noticed that we are launching work in the Beta version. One of our pending projects was to use DENIS not only to improve the model we were developing, but also to try to improve other existing models. Let's start with this part of the project. For now, we will use the O'Hara and Rudy model, one of the most used in research. We have released the simulations in Beta version because we have never tested this model in DENIS before, but they will soon be released in HuVeMOp.

Finally, you may have noticed that we have run out of space a couple of times lately: the increase in the number of simulations requires more speed to get the results out and post-process them. We are working on further automating these processes in order to continue growing.

Thank you all very much for your support of the project and we will keep you informed of new developments.

Sincerely,
Jesus.

=====================================

Estimados voluntarios:
Os escribo para actualizaros cómo va el proyecto y los resultados que estamos obteniendo.

En primer lugar, la optimización del nuevo modelo que estamos desarrollando ya ha terminado (la primera que lanzamos). Lamentablemente los resultados no han sido como esperábamos. La optimización ha funcionado muy bien y se han mejorado muchos marcadores, pero uno de los problemas del modelo que estabamos intentando solucionar, ha reaparecido tras la optimización. Creemos entender de dónde viene el problema y por qué parecía que lo habíamos solucionado, pero realmente no lo habíamos hecho. Si estamos en lo cierto, esto requerirá replantear el modelo y comenzar de nuevo. Antes de recomenzar de nuevo, estamos probando varias configuraciones de la optimización para intentar optimizar el modelo sin llegar al punto en el que reaparece el problema. No estamos seguros de si funcionará (esto es ciencia), pero antes de tener que volver a empezar, queremos probar esta opción.

Por otro lado, algunos ya habéis notado que estamos lanzando trabajo en la versión Beta. Uno de nuestros proyectos pendientes, era utilizar DENIS no solo para mejorar el modelo que estabamos desarrollando, sino para intentar mejorar otros modelos ya existentes. Vamos a arrancar con esta parte del proyecto. De momento lo haremos con el modelo de O'Hara y Rudy, uno de los más utilizados en investigación. Hemos lanzado las simulaciones en la versión Beta porque nunca habíamos probado este modelo en DENIS, pero en breve pasarán a lanzarse en HuVeMOp.

Finalmente, habréis notado que nos hemos quedado un par de veces sin espacio últimamente: el aumento en el número de simulaciones requiere mayor rapidez a la hora de sacar los resultados y post procesarlos. Estamos trabajando en automatizar más estos procesos para poder seguir creciendo.

Muchas gracias a todos por vuestro apoyo al proyecto y os mantenemos informados de los nuevos avances.

Atentamente,
Jesús.
20 Jun 2023, 9:26:36 UTC · Discuss

---
Status of the project // Estado del proyecto
Dear volunteers,
We update you on the status of the project and how the simulations are going. In recent weeks the search algorithm has been improving the model very little. This indicates us that the optimization is close to be finished. Once this is complete we will pass to the validation phase which we will be done outside of DENIS (DENIS is not yet prepare for the required simulations).

The improvement obtained is very considerable (you can see the graph with the evolution of the error below and we hope that the validation results turn out well). It can be improved, but not all the error can be removed with the optimization (it requires other type of improvements in the model).

On the other hand, looking at the results, last week we started a new optimization by changing an aspect of it. In the initial search, if one of the markers was in the experimentally observed range, we did not allow the algorithm to search where that marker was outside of the experimental range (criterion of keeping at least those markers that were already in the experimental range). In the new search we are allowing it in the hope that even if some marker goes out, the overall behavior will improve. In this case, the uncertainty about the result is higher, but as you can see in the graph below, after the first iterations of the algorithm, the results are quite promising.

Sincerely,
Jesus.






========================================


Estimados voluntarios:
Os actualizamos el estado del proyecto y cómo van las simulaciones. En las últimas semanas el algoritmo de búsqueda ha ido mejorando muy poco el modelo. Esto nos indica que está a punto de terminarse la optimización. Una vez que esto se complete, pasaremos a una fase de validación de la simulación que haremos fuera de DENIS (DENIS no está preparado para ello).

La mejoría obtenida es muy considerable y esperamos que los resultados de la validación salgan bien (podéis ver la gráfica con la evolución del error debajo). Todavía hay margen de mejora, pero no todo el error se puede eliminar en la optimización (requiere otro tipo de mejoras en el modelo).

Por otro lado, viendo los resultados, la semana pasada comenzamos una nueva optimización cambiando un aspecto de la misma. En la búsqueda inicial, si uno de los marcadores estaba en el rango observado experimentalmente, no permitíamos al algoritmo buscar donde ese marcador saliera del rango experimental (criterio de mantener en rango experimental al menos los que ya estaban). En la nueva búsqueda estamos permitiéndolo con la esperanza de que aunque algún marcador salga fuera, el comportamiento global mejore. En este caso la incertidumbre sobre el resultado es algo mayor, pero como podéis ver en la gráfica de debajo, tras las primeras iteraciones del algoritmo, los resultados son bastante prometedores.

Atentamente,
Jesús.



11 Apr 2023, 10:01:15 UTC · Discuss

---
Update of the results of the last 15 days // Actualización de los resultados de estos últimos 15 días
Dear volunteers,
Allow me a brief message to update you on how the results are going after 15 more days of simulation.
5 iterations of the algorithm have already been completed. Of the 100 markers that we are using, 89 have already been achieved in the normal range (initially only 77 were). On the other hand, the distance between the average experimental behavior and the model has been reduced by 56.84%.

Several parameters of the algorithm indicate that there is still room for improvement.

We will keep you informed.

All the best,
Jesus.

===================================================

Estimados voluntarios:
Permitidme un breve mensaje para actualizaros cómo van los resultados después de 15 días más de simulación.
Se han completado ya 5 iteraciones del algoritmo. De los 100 marcadores que estamos utilizando, ya se ha conseguido que 89 estén en rango normal (inicialmente solo lo estaban 77). Por otro lado, la distancia entre el comportamiento medio experimental y el modelo se ha reducido un 56.84%.

Varios parámetros del algoritmo nos indican que sigue habiendo margen de mejora.

Os mantendremos informados.

Un saludo,
Jesús.
8 Mar 2023, 10:29:52 UTC · Discuss

---
... more
News is available as an
RSS feed